HISTORY
We are at the beginning of the 1990s, Artec Aerospace is making a place of choice in the industrial and B2B fields thanks to its innovative technology unique in the world of dynamic damping.
The idea of ​​applying the technology to the general public arose after many discussions with doctors about what this technology could do for humans.
Marc and Luc, the two co-founders of IDAWAYS then began in 2014, the creation of revolutionary insoles usable by all and for all, promoting the preservation of the body.
After several years of research, design and development, IDAWAYS soles have emerged: a unique design, an innovative concept and unprecedented technology!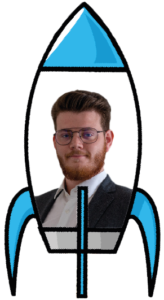 Jean ROYER
Web Developper