SPACE TECHNOLOGY FINALLY BROUGHT BACK TO EARTH!
Based on technology proven for twenty years in the space and aeronautics field, IDAWAYS insoles are the first to incorporate a DYNAMIC cushioning device that preserves your health and comfort on a daily basis.
Feel the IDAWAYS effect every day!
At work or at home, during your long walks or your daily trips, in your city shoes, your moccasins, your pumps or your sports shoes, IDAWAYS insoles make you want to enjoy life and the city to the fullest.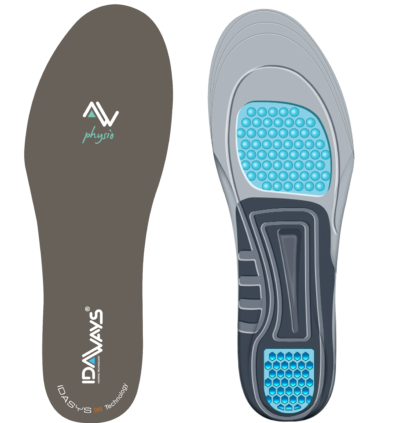 —–
Preserve your organism
—–
Prevent your joint pain
—–
Reduce your muscle fatigue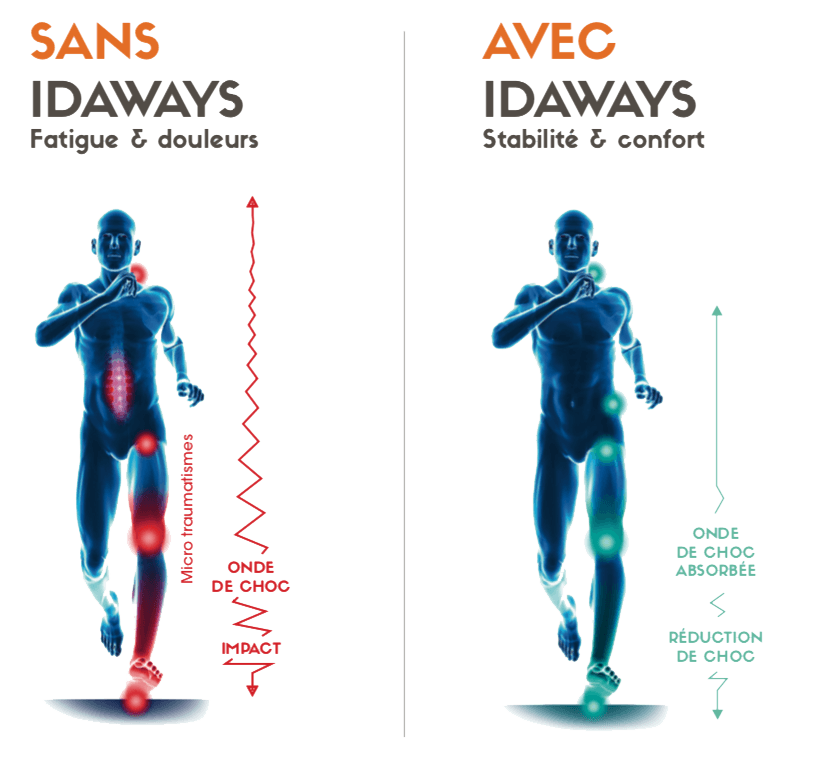 IDAWAYS protects your body with a rigid cushioning device that filters out harmful shock waves experienced while walking. Traditional insoles use soft materials (air, gel or foam) which do not provide good stability resulting in poor support, and uncontrolled cushioning.